Phenol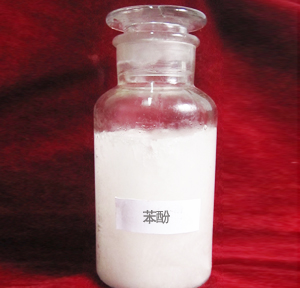 Physical and Chemical Properties: white crystal with special smesll. It will gradrally become slightly red crystal in the air. It is toxic and is maximum density permitted in the air is 5mg/m3. Boiling point 181.9 ℃ ,melting point 40.6 ℃ . flash poing 79.44 ℃ (close cup), autoignition point 715 ℃ . It is organo corrosive chemical.

Main Ingredient: phenol
Molecular Formula: C6H6O
Molecular Weight: 94.11

Up to GB6705-89 Quality Standards: OH
Appearance
White crystal or crystal with slight color
Crystallization Point (for anhydride), ℃ not less than
Neutral Oil,%not more than

Uses: applied to dyes , synthetic resin, plastics, synthetic fiber, pesticides , etc.

Packing: galvanized iron drum,200kg