0-Cresol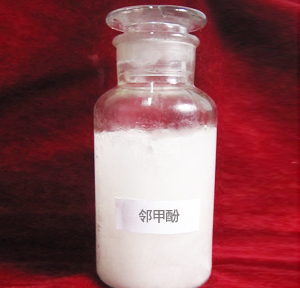 Physical and Chemical Properties: white or slightly red crystal with special smell, toxic and erosive. Boiling Point: 190.8 ℃ ,melting point 30.8 ℃ ,flash point 81.1 ℃ (close cup),autoignition point 598.9 ℃ .It is a kind oforg and erosive substance.

Main Ingredient: O-Cresol
Molecular Formula: C7H80
Molecular Weight: 108.14

Quality Standards: Up to GB2279-89
Orthocresol(on dry base), %
not less than 96
Phenol, %
not more than 2
2,6-Dimethyl phenol, %
not more than 2

Uses: used for making herbicide, disinfector, aromatics, chemical reagents, etc.

Packing: galvanized iron drum,200kg.